"

Sorcha's textured soundscapes transport me to quiet landscapes for daydreaming and thinking. Her live performances span from the sublime immersive experience to the downright saucy!"
— Guy Perryman (InterFM Tokyo)
Hello!
welcome to Sorcha Chisholm's official website.
Please enjoy exploring her work
こんにちは、よこそ!

ソーシャ・チズムのウエブサイトです。

よろしくお願いします!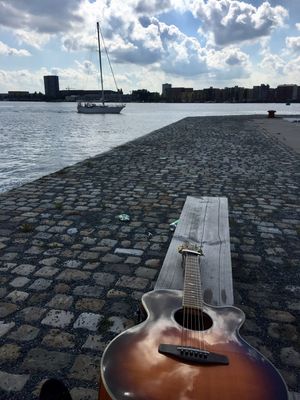 Sorcha Chisholm (ソーシャ・チズム)is an Australian singer, songwriter, recording artist and voice actor currently based in Tokyo. Raised in Adelaide, educated at the University of QLD in Media Studies and Sociology and then moving to Melbourne in her 20s, she began to compose, record and perform her original songs. Her recordings to date can be viewed and heard on the MUSIC page.

Between 1998-2003 she volunteered at community radio stations 4ZZZ in Brisbane and 3PBS in Melbourne. She read for the morning news, produced announcement grabs and hosted late night radio shows "A Stab in the Dark", "Megaherz" (4ZZZ) and "Witches and Wormwood" (3PBS). 
 
In 2004 Sorcha relocated to Tokyo and and has since worked in various freelance jobs such as voice actor, wedding singer, children's entertainer, music teacher, event host and MC, piano lounge singer and cabaret performer.
Sorcha has lent her voice to many commercial songs, video games and narrations. Voice samples can be heard on the VOICE page. 

Some career highlights include:
Two Tokyo shows with a 9-piece ensemble for the

"Hymns for Her"

album, 

followed

 by a U.K. and European tour in 2017.  
 
At the Adelaide Fringe Festival in 2020 she performed originals and covers in her one-woman cabaret show, "Sorcharess - The Piano Mistress."
 

Since 2018 she has been performing and recording original and traditional murder ballads with

The Raven's Tale

.

 


 
Sorcha's latest project is her podcast "The Witch Way Spellcast" on Apple/Podbean podcasts. On her show she interviews creative guests and discusses astrology, mythology, tarot, poetry and music. 

For all enquiries/bookings please email sorcha.chisholm@gmail.com